The following information is provided to help you make the best use of our Medical Practice and facilities, and to allow us to be as helpful as possible to all our patients.
Emergencies
There are some emergencies for which the most appropriate help can be summoned most quickly by calling 111, e.g. collapse, profuse bleeding, chest pain, fitting, possible broken limbs, motor vehicle accident.
If in doubt call 111 and ask for an ambulance.
Appointments
Phone appointments can be made from 8.30AM each day, just call 03 437 0347 or Online at Manage My Health 
When making an appointment, please:
Where possible, plan ahead of time
Indicate clearly your name, address and file number (if known)
Advise if more than one family member will require an appointment at this time
Give us an indication of the problem, whilst this is kept confidential this will help us allow the provision of extra time
Staff endeavour to be on time, but at times due to the workload being unpredicatable there can be delays.
Your patience is appreciated but if you have concerns discuss this with the Reception Team.
Other useful numbers:
Healthline, for health information: 0800 611 116
Oamaru Hospital: 03 433 0290
Cancellation & Missed Appointments
A cancellation is considered late when the appointment is cancelled less than 24 hours before the appointed time. A no-show is when a patient misses an appointment without cancelling or arriving more than 5 minutes late. In either case, we will charge the patient a $25 for non-Community service card holders (CSC) and $10 for CSC holders missed appointment fee. For late comers, we can offer shorter consultation (up to the doctor) but will be charged full consultation fee.
For new patients' first appointments, a no show or late cancellation will result in a full charge of the new patient fee. This fee may be waived at our discretion for emergency reasons.
Enrolment
North End Health Centre & Junction Doctors are currently at capacity with our patient numbers. If you would like to complete an enrolment form and be added to our waiting list please download the enrolment form below. 
Please return the completed form to our office staff or email it to us at info@northendhealthcentre.co.nz 
After Hours
Urgent calls are handled on roster system made up of Oamaru GPs. The after hours emergency doctor can be contacted on 03 434 9444. 
Generally the doctor on call will hold clinics at weekends from 10am-12pm, 2pm-4pm. No appointment is required but please attend at the start of the clinic time.
All after hours consultations and visits are to be paid at the time of the visit.
Fees
There is a standard consultation fee (15 minutes) For Complex problems, minor surgeries, ECG, Audio,Spiro and materials will have an extra fee added.  
For ACC consultations, a surcharge plus materials used cost will be charged (ACC no longer covers the full cost).
If you have any problems with payment, please discuss confidentially with the Reception Team.
 
Consult
ACC
On-Call*
Under 14
Free
Free
Free

14-17

18-24

$33 or $13.00**

$35 or $19.50

$33 or $13.00**

$33 or $19.50

$60 

$60

Adults
$49 or $19.50**
$35 or $19.50**
$80
*On-Call Weekend Duty at Practice
** Lower price with Community Services Card 
Patients not enrolled at our practice will be charged a 'casual' rate $80 for NZ/Australian/UK citizens otherwise $85 
UNDER 14 After Hours FREE
Home Visits are charged depending on time of call out.
Payment Options
Electronic Banking:
Pay to ANZ Bank: 06-0941-0138837-00 Please put your name as a reference.
EFTPOS:
Available at reception.
Please pay on the day, otherwise a $4 booking fee may apply.
The Manager is happy to assist in setting up automatic payments to help your budget.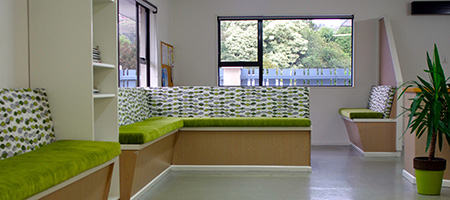 Parking
Large carpark with disability parking and easy access to health centre. Disability toilet available. Junction Doctors has apple parking also both outside and in Wansbeck and Towey Streets.