Dr Madura Sundareswaran Joins the team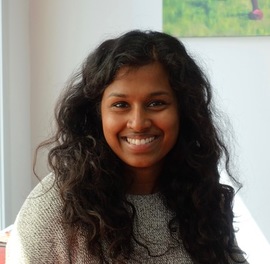 Dr Madura Sundareswaran Joins the team.
Read More
Junction Doctors Opens
Junction Doctors is our practice on the South Hill . It is open 8.30 to 5.30 from Monday to Friday. Appointments can be made by ringing our receptionist Marie Claire on 4342112. Current and new patients are welcome.
Read More
Hip Replacement
Every year thousands of New Zealanders benefit from a hip replacement. This is an operation to remove a severely impaired hip joint and replace it with an artificial joint or prosthesis. The most common reason for performing a hip replacement is to relieve pain and the disability of severe arthritis in the joint.

The concept was pioneered by an orthopaedic surgeon, Sir John Charnley, who worked with engineers to develop the techniques and materials used in hip joint replacement.
Patients present to their General Practitioner with pain and stiffness. In assessing the severity of the damage to the hip and whether or not a patient reaches the threshold for a hip replacement, a number of investigations are undertaken by the GP.
Read More
Health One
Technology is always changing and it is no different in the medical world.

General Practitioners in our area have recently embraced the concept of electronically sharing patient records under HealthOne . This is a shared care record view which stores health information including GP records, prescribed medications, test results and hospital and nursing summaries. wherever you are, and whatever clinician is providing the care to you. Many people are concerned about privacy and have asked if there is an option to 'opt off'. Patients can Globally Opt Off by calling the following number – 0508 837 872.
Read More